Professional Bumper Repair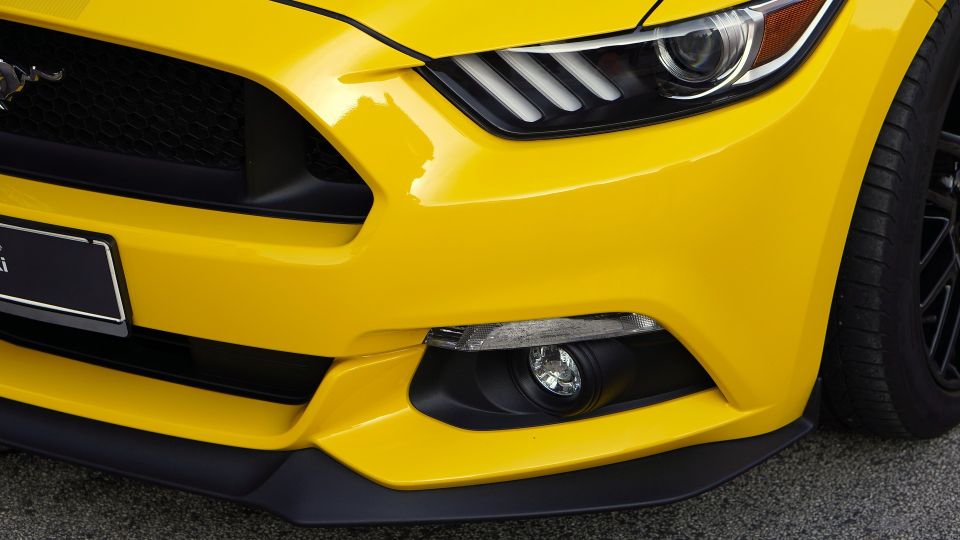 Dents No More LLC is a mobile auto reconditioning company in the greater Long Beach and all of Orange county area. We are the most qualified, professional technicians with experience in auto bodywork repair since 1995. We are not a franchise, we are technician owned and operated.

Our Orange county mobile auto service is a no hassle process that restores your damaged bumper within hours, not days! Unlike traditional methods, we save you time, money and stress; our mobile paint scratch repair units come directly to your home or office. This convenient process is performed usually within a few hours and restored using the highest quality paint products. No matter what happened to your plastic bumper, such as, bumper scuffs, dents, scratches, cracks or punctures, we can restore your damaged bumper without replacing it.

Real Quality. Real Fast... We Guarantee It and here is why!

First and foremost, our goal is to provide our clients with excellent customer service and the best quality of work. We offer the most competitive pricing in the Greater Long Beach and Orange county area (now serving Yorba Linda and Irvine). Most repairs are completed within three to four hours at your home or work at your convenience.

We offer a full range of services for your valued vehicle from small scratches on a panel, minor bodywork and paintless dent removal. We can repair plastic bumpers, panels, doors, and key scratches. There is no damage to small for us. Our specialty is the cosmetic repairs. Customer comments are usually along the lines of "wizards", "Doctors of dents" to name a few.

Our state of the art repair Truck and trailer come equipped with a computerized paint measuring and mixing system that achieves the exact color matches for plastic bumper repair, spot repair, key scratches. We use the PPG Envriobase paint system, which has the highest quality paint match and lifetime guarantee. This is the same paint used on "High-Line cars at the factory for Ferrari, Bentley, Lamborghini, Fisker to name a few. We regularly attend trade shows within our industry in order to keep up with the new technology associated within our industry like Mobile Tech Expo, NACE and SEMA.

Call or email us your photos for a free estimate on how we can restore your vehicle and put the "Pride Back Into Your Ride". We look forward to serving you.
Common things we paint besides plastic bumper repair are; side mirrors, moldings, rocker panels, body kits, door handles and all other plastic pieces. This durable, quick and cost-effective solution guarantees all repaired painted products come with a complete satisfaction and a lifetime guarantee for as long as you own your vehicle.

Gavin Sanderson Certified PPG paint specialist.
 
Best Service • FREE Estimates • Affordable Prices
"I had just bought a car and the next day and I woke up to 2 dents on the driver side door. I did some research and a competitor recommended me to Dents No More. I gave Vince a call and sent him some pictures. He quoted me a reasonable price, and set up an appointment with me. Vince was a knowledgeable guy who's been removing dents for 20+ years. A true professional and nice guy. His work speaks for itself. My car looked brand new again and I couldn't thank you more. I will definitely recommend Vince, and Dents No More to all of my friends and family. Thanks again!"

- Chris Y.
"I messaged Vince on the Monday after New Years, though many other shops were closed, I was happy that Vince did a great job with answering my questions and responding promptly. I had an issue with my bumper that needed to be fixed within the week. Vince was able to fit me in to their already busy schedule, which really went the extra mile for me. My husband met with Gavin at their shop and was told the car would only take a few hours to get ready. You read that right. I was stunned to see how amazing of a job they did when I thought I may have been between a rock and a hard place. Kudos to both Vince and Gavin. I will definitely be coming back to this place if the time ever comes.

Thank you both for your high level of professionalism and great service! You've definitely won our loyalty!!"

- Sonal P.
"I have contracted dents no more for over seven years now on a no less than five of my autos. Vince is truly a master of this art an known nationwide for his work from what I found. Before finding DNM I used random shops that were never around for very long and I had mixed results depending on the technician. DNM has been around for many years and they are always fair and honest and do their absolute best to make my vehicles look new. I can't recommend them highly enough."

- Corey B.
Give us a call or submit your information using the form below.